Gopher, Mole, Rat & Vole Trapping Services
We service everything: residential, small city lots, large farms, vineyards, and even public property!
Gopher Control Specialist in Santa Clara & San Mateo Counties
Many experts and professionals deem pocket gopher traps to be one of the more effective forms of gopher control and ways to get rid of gophers. Instrumental to the art of gopher trapping, however, is to first understand the biology and behavior of these creatures. Understanding gopher behavior helps property owners improve their efficiency in using gopher traps. You become enabled to more accurately develop strategies on how to trap gophers.
Gophers unlike yard moles do not leave behind visible surface tunnels. However, gophers too create vast networks of underground tunnels and often their feeding tunnels lay only about five inches below the ground. Should you not understand the difference between mole and gopher mounds. As gophers often use networks of feeding tunnels as tools for acquiring food, the burrowing herbivores are often compelled to keep such tunnels open.
To be effective, the trap must be set to catch the gopher underground. The goal is to trap (kill) the gopher when it travels through or attempts to plug one of its tunnels. As the gopher maneuvers through its' gopher tunnel, the idea is to have it trigger the trap by having it press against the trigger pan. In triggering the pan, the gopher trap is released and the gopher is skewered or crushed by the trap. A frequently asked question is why would gophers attempt to plug tunnels that appear to be tampered with or open? The short answer to this question is because pocket gophers are not fond of light in their tunneling systems.
Gopher, Moles, Rats & Voles
GOPHER TRAPPING SERVICES IN Santa Clara & San Mateo Counties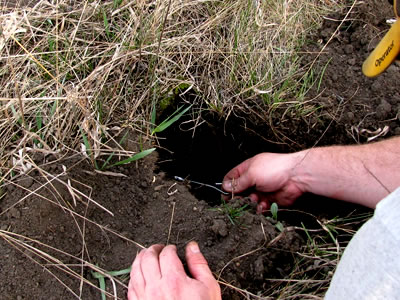 Why Gopher Traps are Effective?
When we do the initial service we aim to remove the whole gopher population on the site at once. Please contact us and we will provide a free inspection.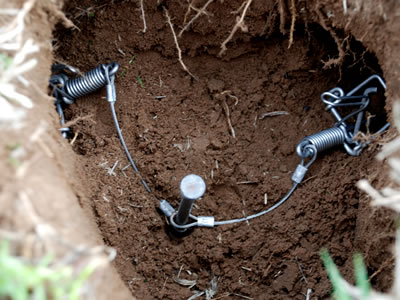 How does trapping/removing Gophers work?
You would simple give us a call or an email and one of our technicians will come out to the site and give you a free quote for the service.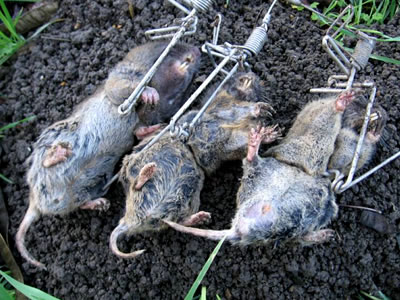 Experience in gopher control is critical when the trapping method is used. It also offers a Eco-Friendly option just like our Eco-Friendly Pest Control
Don't Call another pest control company
Tired of gophers ruining your lawn? Call Bay area gopher control company, Avalos Gopher Trapping.
Effective gopher control is best left to the experts. Don't call your bug guys or another pest control company looking to cash in on the gopher outbreak. Call the experts who have been providing Bay area gopher control for over 14 years.
Avalos Gopher Trapping can help Santa Clara & San Mateo counties residents keep gophers at bay.
Call today to schedule your free inspection and put an end to unwanted gophers. Avalos Gopher Trapping also offers a comprehensive year round pest control plan that is designed to help fight bugs throughout the year. Combine you gopher control and pest control to save even more money. Paying a nation wide chain to help fight your bugs and tired of feeling like just another number? Avalos Gopher Trapping is family owned and operated. We are fully licensed and bonded. Customers in Bay area can rest assured that we are truly the experts.
Avalos Gopher Trapping experts are available to speak with you today! Call us at (650) 248-0066 to speak with a gopher expert.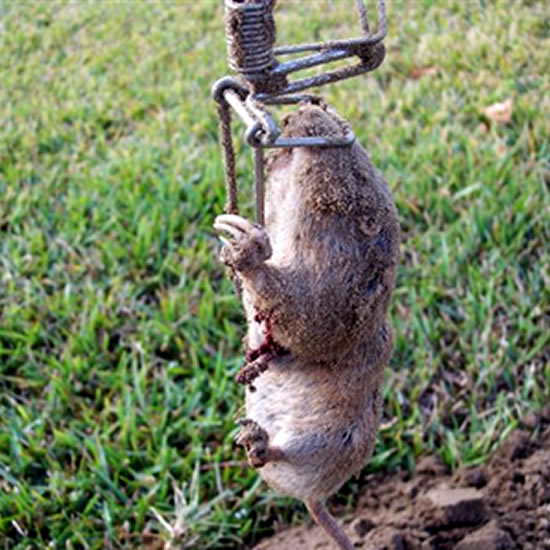 HOW Does GOPHER REMOVAL WORK?
Gopher removal works in a variety of ways. The first method is using a trapping mechanism to actively trap and remove the dead gophers. The other methods involve the elimination of the gopher on site inside its tunnel system